NETGenetics, LAYER 3 DNA
There's only one Place.With 1,158,000 spare parts in stock.That supports 90% of the Fortune 500.To think bigger..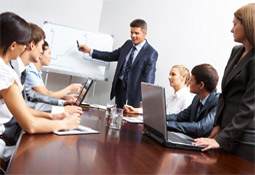 NETGenetics is a leading supplier of multi-vendor network equipment, transforming how companies purchase, maintain and upgrade their IT infrastructure.
Here at NETGenetics we take privacy and security very seriously. Every transaction is professionally secured and your information is password protected, ensuring you to buy with confidence.
Daniel A. Feerst,
CEO, Networkgenetics.com
Client Feedback
Great communication. Fast shipping. Awesome service!
Cathy Norton
United States
Items exactly as described. No issues and happy.
Zheng Xio Min
Hong Kong
Free Overnight shippign and one year warraty. I was impressed
Brian Woods
United States
Latest From Blog
DNA VS NO DNA
Using Components with Known Vulnerabilities These days, even simple websites such as personal bl
Cross Site Scripting (XSS) is a widespread vulnerability that affects many web applications. XSS
Broken Access Control In website security, access control means to put a limit on what sections