NETGenetics, A Leading Network Hardware Supplier
Global Presence to Deliver IT Solutions Anywhere in the World with Top Brands.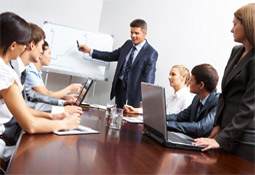 NETGenetics is a leading supplier of multi-vendor network equipment, transforming how companies purchase, maintain and upgrade their IT infrastructure.
Here at NETGenetics we take privacy and security very seriously. Every transaction is professionally secured and your information is password protected, ensuring you to buy with confidence.
Daniel A. Feerst,
CEO, Networkgenetics.com
Networkgenetics.com is for,
Networkgenetics.com's products and services provide you with the ability to help more employees, clients, or patients. In many cases, our products allow you to more easily reach family members and significant others as well.
Feedback From Our Clients
NETGenetics, a comprehensive network hardware supplier, is well known as its safe payment, free CCIE technical support and quick delivery, well, the more important is, the same network devices with good quality having great prices.
Catherine Grace
United States
I am dealing with NETGenetics since 2017, they are really a professional company with no delay and provide very competitive prices and delivery time.
Jessica Smith
Hong Kong
Latest From Blog
Read our blog posts
Using Components with Known VulnerabilitiesThese days, even simple websites such as personal blogs h
Cross Site Scripting (XSS) is a widespread vulnerability that affects many web applications. XSS att
Broken Access ControlIn website security, access control means to put a limit on what sections or pa